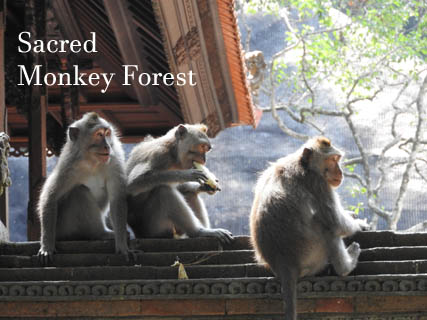 The monkey forest is a must see. They are so cute playing, grooming and carrying on. Until they ripped the bottom out of our plastic bag and grabbed my t-shirt. That guy was fast and had it up a tree before we could go 'huh?'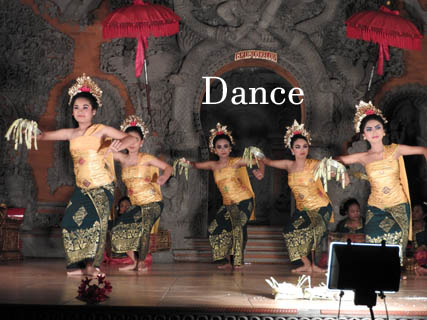 Balinese dance costumes are breathtaking. It's a joy to watch. Don't miss it.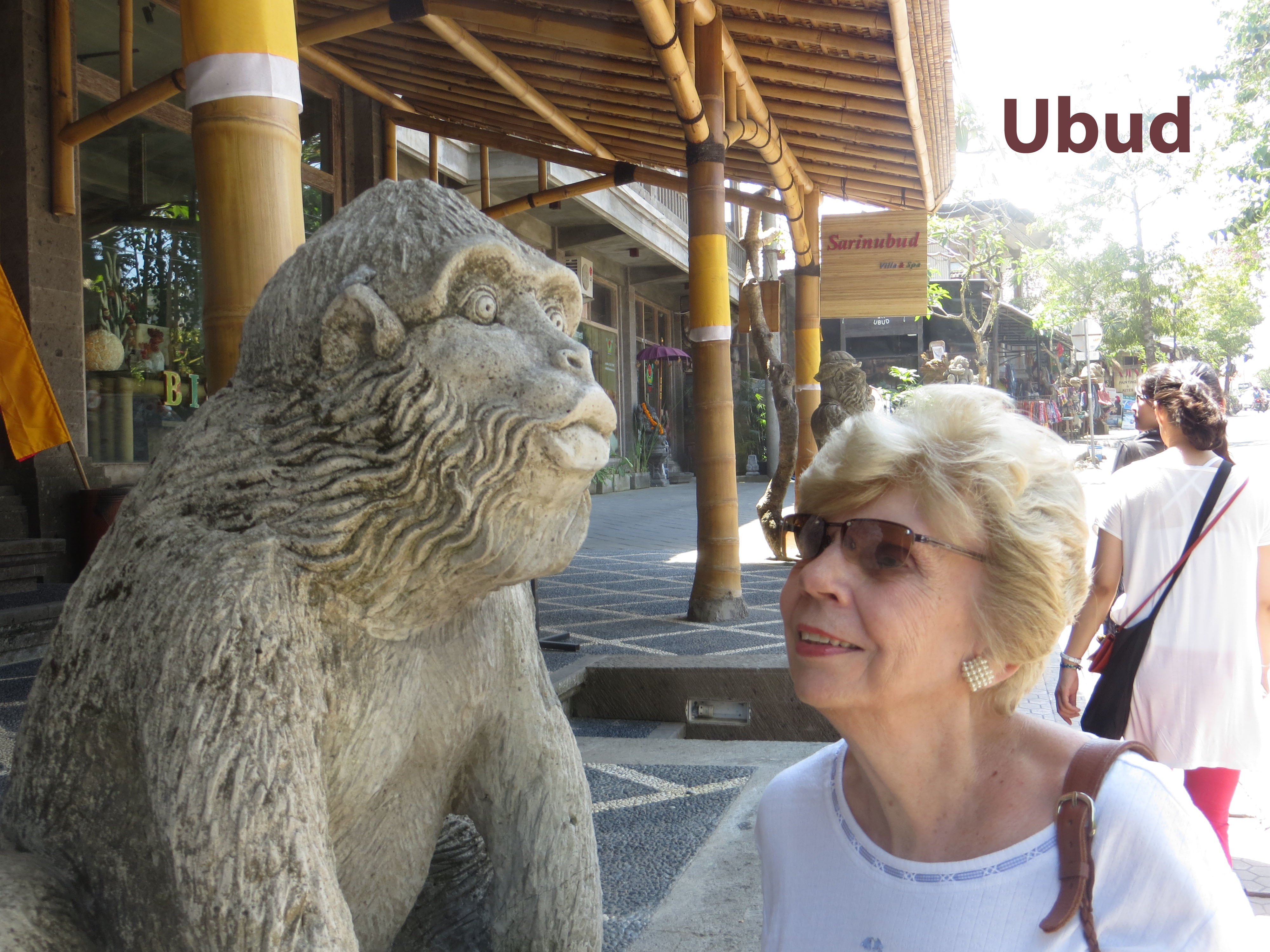 Restaurants, museums, public sculpture are all just steps away. Ubud is a walking place. A motorscooter place too. It's also very tourist friendly. A wonderful place for a vacation.

The Indonesian food we had was very tasty, much like mildly spiced Thai. It always had a lovely presentation and the ambiance was charming.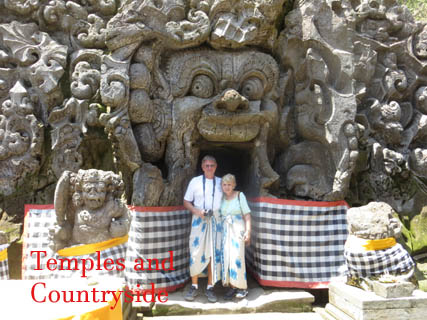 The temples are everywhere. But there are major ones that are worth a go see. The elephant cave and the healing waters are both beautiful and interesting